17 Mar

QuickBooks for Software and SaaS, is like a Designer Using Pen and Paper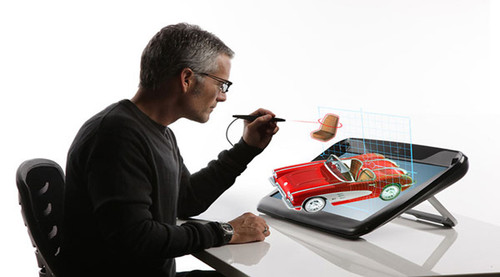 Today, accounting is possible in multi-dimensions; incorporating financial statements and operational data.
The Challenge
Just like with design, not using this capability leaves most of your team with a simplistic and limited view that does not help them run the business.
The Solution
Let's look at a $15M software company, for example, that was running their business in 2D with QuickBooks and did not see that their CRM, operations, and accounting data could be… [Email readers, continue here]… orchestrated to deliver a consolidated multi-dimensional view of the business.
The key is capturing Multi-Dimensional data at the source. Dimensions like Location, Product Line, Service Line, Customer Type & Industry, Project Milestones, Employee, Department and Time & Expenses – can all be consolidated in the accounting system as the master data for financial data company-wide. This information can be made available in a dashboard view anytime, anywhere using up to date data.
Their management team can then slice and dice their financial and operational information on an iPAD while waiting for a plane to start boarding, or while on an issue call with a member of their team. SaaS software and outsourced fractional expertise is available and affordable, and is what made it possible for the executive team of this software company to access and comprehend the key results and trends that drive their business.
About Catalyst180
Catalyst180 provides outsourced managed services to Software, High-tech and Professional Services companies. These companies are driven by growth, complexity or compliance and need an advanced cloud accounting solution to automate and streamline their back-office. Our clients look to us to transform their small and medium businesses to optimize efficiency and flexibility as a catalyst for transformation and growth.